Turkey plays a major role in the global economy and international trade, standing out as a promising emerging market alongside the likes of Brazil, Russia, India and China.This status is supported by its robust local market and young population.As an international
student in Turkey you will have the opportunity to experience both modern and old customs in one of the safest and most exciting countries in the region. Some Turkish Universities have English as the teaching language while provide the opportunity to learn English. Most importantly, the high quality of education on offer will prepare you for a future anywhere in the world.
Geographically Located between the Europe and Asia, the Turkish landscape includes a vast variety of geographical regions, it has the collective characteristics of three continents of the world: Europe, Africa and Asia. Due to its geolocation, bordered by seas on three sides, Turkey has always been the centre of trade for the silk and spice routes. Even now, one can notice the traces of different cultures that have occupied this last for thousands of years.
Turkish Universities will provide you with:
High standards of education
Internationally recognized degrees
Modern campuses with outstanding facilities
Cultural diversity
Safe and affordable education
A warm and friendly environment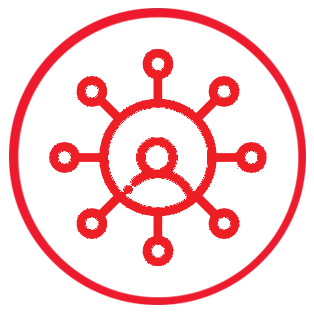 Bridge to the World and Rich Culture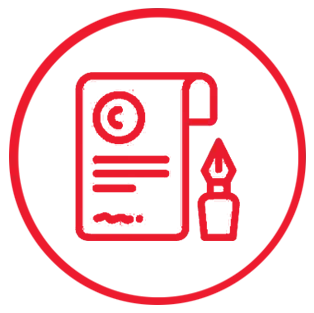 Education According to Your Dream Job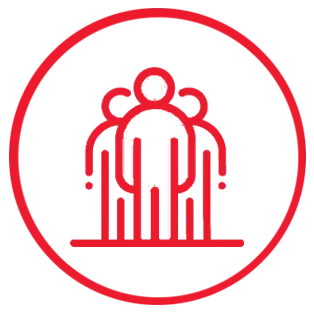 Comprehensive University Education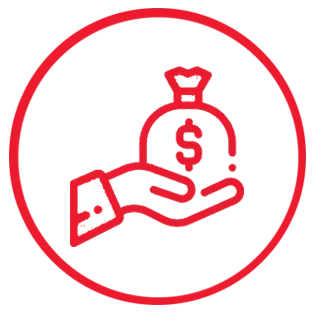 Quality Education and Economic Life
Higher Education in Turkey
Higher education in Turkey, with the quantitative growth it has exhibited in recent years, consisting of universities with associate's, bachelor's, master's and doctoral degree programs, faculties, institutions, conservatories and vocational schools. Higher Education has demonstrated substantial progress in many areas, especially in access to higher education. As of Today, more than 8 million students, 206 of 129 universities are state universities, 77 are private and foundation universities. According to data recorded in recent years,
Higher education institutions comprise over 160 thousand lecturers in higher education sector of Turkey. In Turkey, the higher education institutes provide at least two years of higher education and offer students; associate's, bachelor's, master's or doctorate degree levels. Institutions of higher education consist of universities, faculties, institutes, schools of higher education, conservatories, vocational schools of higher education and application-research centres.
Each higher education institution has prerequisites to issue directives or regulations to define admission requirements for international students by including recognized national and international exams and/or their own entrance examinations, minimum exam scores and grade point of average requirements.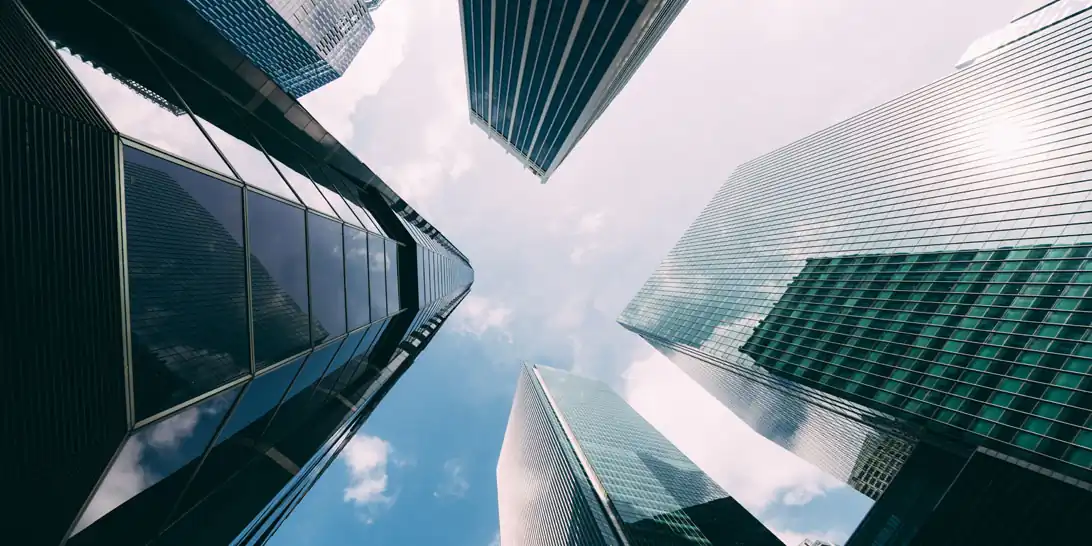 Turkey is the most prominent country in European Higher Education in terms of the number of students.
Turkish universities offer high level specific courses in a variety of fields for students who have completed secondary education. The Intensification of higher education is to have students prepared for globalizing world, in terms of both quality and quantity, has been adopted as the primary goal. The plans and programs made have always reflected this perception. Universities comprising several units are established by the state and by law as public corporations having autonomy in teaching and research. Furthermore, institutions of higher education, under the supervision and control of the state, can also be established by private foundations in accordance with procedures and principles set forth in the law provided that they are non-profit in nature. As in many other parts of the world University are the principal higher education institution in Turkey. Possessing academic autonomy and a public legal personality. They are responsible for carrying out high level educational activities, scientific research and publications. Each university consists of faculties and four-year schools, offering bachelor's level programs, the latter with a vocational emphasis, and two-year vocational schools offering pre-bachelor's (associate's) level programs of a strictly vocational nature.
Graduate-level programs consist of master's and doctoral programs, coordinated by institutes for graduate studies. Master's programs are specified as "with thesis" or "without thesis" programs, both at a minimum of two years. "With thesis" master's programs consist of a specified course completion followed by a submission of a thesis whereas "without thesis" programs consist of completion of graduate courses and a term project. Access to doctoral programs requires a master's degree. Doctoral programs have a duration of at least four years which consists of the completion of courses, passing doctoral qualifying examination, and preparing and presenting a doctoral thesis. Medical specialty training programs equivalent to doctoral level programs are, however, carried out within the faculties of medicine and the training hospitals owned by the Ministry of Health and the State Social Insurance Organization. Universities are free to determine the number of students to be admitted to their graduate-level programs, as well as admission requirements, and the curricula and degree requirements of such programs, in line with the general rules and regulations adopted by the Inter University Council.
Reasons to Study in Turkey
EXCELLENT HIGHER EDUCATION OPPORTUNITIES
MODERN TECHNOLOGICAL CAMPUSES
UNIVERSITY – INDUSTRY COOPERATION
BIG CITY LIFE – STUDYING IN TURKEY CAN BE EXCITING
MULTICULTURAL LIFE
THE CUISINE IS DELICIOUS
CLIMATE IS NICE
STUDENT FRIENDLY
AN IDEAL PLACE FOR LIVING
206 Universities
Government University: 129
Foundation University: 72
Foundation Vocational High School: 5
Turkey is one of the cost-effective countries to live and study. Studying in Turkey is relatively economical compared to other countries with the same level of education.
Admission Requirements for Undergraduate Programs
The applicants who want to study in any undergraduate programs should apply directly to the university. Each university accepts international students on the basis of their own requirements that are published on their official websites.
Admission Requirements for Graduate Programs
Graduate programs in Turkey include Masters, PhD and specialization in medicine programs. which are carried out through institutions.
International Student Mobility in Turkey
Turkey is in great change in the area of higher education with the enhancing numbers of universities, research centres, academicians and with its dimensions of internationalization.
In the last 10 years, the number of international students studying in our higher education institutions have increased by 75% and according to current figures, our country became one of the most international student welcoming countries in the world with approximately 150 thousand international students, and 17 thousand of which were scholarship students.
Turkey has a goal to host 200 thousand international students by 2023. The the number of students studying in a country other than their home country was 800 thousand in 1975, this number now has reached to over 4 and a half million in 2010. It is estimated that this number has reached 7.5 million today and is expected to hit 20 million by 2030. On the other hand, the number of students enrolled in a higher education program internationally has also increasing rapidly. While the number of students enrolled in any higher education institution in the world in 2009 was 170 million, it is estimated that this number will reach 262 million in 2025.
As far as countries are concerned, many countries around the world today have made international student mobility a topic of competition and use it as a tool to provide benefits to their economy, culture, academia and many other areas. Our country regards the opportunities in this area as very important, especially in terms of establishing mutual relations with other countries. The Turkish education system offers international students a rich field of choices. You will find numerous options to choose from, from specialized degrees to unique programs geared toward international students' aspirations in the forever changing global education landscape.

Turkey's internationalization efforts in higher education is basically based on the following four principles:
Academic development and interaction
Economic development and solidarity
Social and cultural interaction
Development of political and diplomatic relations
A Global Cooperation Vision Base on Higher Education
Contributing to international student mobility in the region surrounding Turkey and around the world, Turkey believes that education-oriented relations between countries can lead to long-lasting friendships.
Documents Required from Applicants
Diploma and course contents of the previously completed degrees, letter of reference and statement of purpose are required in the application procedures of the graduate programs Students who graduated in Turkey must submit Graduate Entrance Exam's (ALES) result in addition to the given documents. English-medium universities can ask for additional exam results such as TOEFL, GRE or GMAT which have international validity. Each university and program may have different admission criteria. Therefore, those who wants to have graduate education has to apply directly to the institutions of the universities.
Master's Programs
Two types of master degrees as masters with thesis and non-thesis programs are offered for students. Whereas master's programs with thesis consist of at least seven courses, one seminar and a thesis study. non-thesis master programs contain at least ten courses and a semester project. The required period to complete the master degree is 2 years.
Doctorate Programs
Doctorate programs have at least seven courses on offer, proficiency exam and a thesis. The period to complete the courses are four semesters at most and the period to finish the doctorate program is eight semesters. To be able to apply for doctorate programs, it is a requirement to have a master's degree. The applicants can apply with their undergraduate diploma to the joint doctorate programs which consists of both master and doctorate education.
Language of Instruction
The applicants must prove their efficiency in the universities' course language which is usually in Turkish (Also in provided in English, French and German). The students, who are accepted to university but not able to get the efficiency score in the required language, are given language course for a year. Also, Turkish lessons are given to international students.
Academic Calendar
Universities in Turkey run on a two-semester system, known as fall and spring semesters. Some universities additionally have summer school programs.
Academic Examination Process
Academic performances at the universities are determined on perormance and attendance. Universities test students' academic success with different examinations such as two midterm and one final or one midterm and one final. Some universities implement different systems such as make-up exams or summer schools. In addition to exams, various Homework and reports are efficient in taking grades. Pass-marks in the universities are usually 60/100 (2.00/4.00) (These grades may differ among universities).
Accommodation and Living Expenses
Most campus universities offer a variety of accommodation facilities or other options. Apart from university dormitories, state owned dormitories are available for all students. Students are encouraged to contact the university to find out more about their specific options. Large cities sometimes also offer rental accommodation, often shared with other international or Turkish students.
Most of the dormitories have kitchen supplies to so students can cook their own meals, they also have small cafeterias which serve until midnight. Dormitories are separated by gender and offer both private and shared rooms. Living in a dormitory is a great opportunity to be involved in on- and off-campus activities as well as meeting lots of other students, a great way to make friends for an international student. Average room prices vary between $ 30 and $ 300 per month depending on facilities.
If you don't want to stay in a dormitory, there are other choices ranging from luxurious residents to moderate and smaller apartments. There are many options available for students to choose. We suggest that until you get to know your school and the city that you will be staying, it is better for you to stay in a dormitory. We would like to inform that the standards of the state-run dormitories, which serve throughout the year including semesters and summer holiday, have risen notably in recent years.
But, if you still want to rent a house, the shortest way is to do some research on internet or get in touch with a real estate agency in your neighbourhood. If you have extra time, it is also possible to find a house by wandering around and looking for a house to rent. When you rent a house via an agency, you should prepare to pay one-months rent as an agency commission. Also, be aware that you will be expected to pay a deposit whether you are renting the house directly or through an agency. The amount of the deposit is equal to one-month's rent. However, at the end of the tenancy contract, when you vacate the house, the deposit you paid will be given back to you.
It is also possible to find a house, which is heated with coal, natural gas or fuel-oil preferably. Besides, you can also prefer a house with central or apartment heating. We recommend that you apply for your house's utilities such as natural gas, electricity and water systems. Don't forget to cancel your accounts when your rental contract is over.
Dormitories: In Turkey, there are campus as well as state dormitories for students. All the necessary facilities are provided to students in these dorms. The university dormitories are managed by the university management office. Students must contact the respective university's management office to find out about the procedure and rules of the dormitories. Dormitories are segregated by gender. There are single, double and quadruple rooms available for students. The undergraduate and graduate students are given access to the university dormitories.
OFF-CAMPUS RENTING: In the major cities, off-campus apartments prices quite high, but the prices also vary a lot with certain districts, size and quality. The solution for many students is to share apartment with a friend or fellow student. Average cost of an apartment off campus ranges between $200 and $500/ month.
Living expenses for international students generally go upwards from 300 to 400 US dollars per month depending on the living standards you choose. Books and administrative fees are approximately 100 to 150 US dollars per semester.
Turkey is a great student destination if you want to experience a new culture and be close to both the East and West. Apart from the ideal mix between European and Oriental influence, Turkey also has a growing academic reputation with new and old universities working to offer international students' competitive education.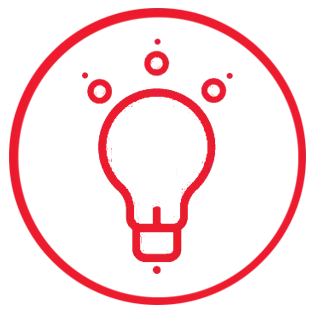 Multidimensionel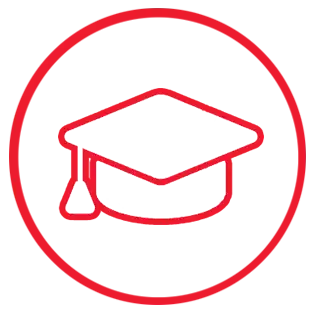 Fullfill your needs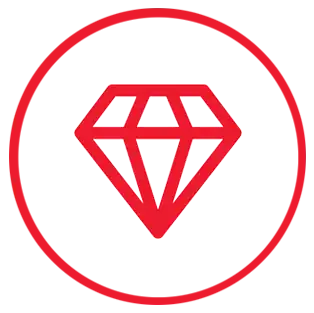 Based on Human Rights
University Life
People are very open, direct and easy. The students in Turkey are also very cosmopolitan. In general, they are very accepting, warm, lively, and kind natured. Every year the universities organize opening festivals and spring festivals and rock or hip-hop concerts, sports competitions, etc. There are numerous offers made in various traditional student clubs and teams are always looking for new. Studying in Turkey is not just about studying and rummaging through books. Many students prefer water sports, hiking, camping, volleyball, basketball, American football and of course the craze in Turkey is People are very open, direct and easy. The students in Turkey are also very cosmopolitan. In general, they are very accepting, warm, lively, and kind natured. Every year the universities organize opening festivals and spring festivals and rock or hip-hop concerts, sports competitions, etc. There are numerous offers made in various traditional student clubs and teams are always looking for new. Studying in Turkey is not just about studying and rummaging through books. Many students prefer water sports, hiking, camping, volleyball, basketball, American football and of course the craze in Turkey is football/Soccer.
Beyond that a lot of reputable clubs that organize international and national conferences, e.g. United Nations clubs, medical clubs or evolutionary biology clubs, etc.
Living outside of campus is more cost effective than EU countries, so many moves into a shared apartment or as individuals in an apartment. Rents vary, but one can say that Istanbul is still one of the most expensive cities in Turkey.
Around the universities are numerous cafes, restaurants, pubs, stationary/copy shops, et Students do not always have to go to the big city jungle to do something. Everything is easily accessible.
Almost all faculties are usually located in or around the campus. In a nutshell, the Turkish University itself is a small city in the city.