Information
Tokat formerly Byzantine period known as the coma to, Kah-C with Iran era name, the Seljuk Empire during the narrow-Nusrat, Mongol period known with Sobari name the provinces in the Black Sea region of Turkey. It is neighbors with Samsun in the north, Ordu in the northeast, Sivas in the east and south, Yozgat in the southwest and Amasya in the west. Yeşilyurt and Sulusaray, one of the districts, remain in the Central Anatolia Region.
Erbaa was established in 1943, Artova and Turhal in 1944, Almus in 1954, Pazar and Yeşilyurt in 1987, Sulusaray and Başçiftlik in 1990.
According to TÜİK data in 2020, there are 12 districts, 37 municipalities, 307 neighborhoods and 623 villages in these municipalities. The height of the city center from the sea: 630 m.
HISTORY
Tokat, believed to be founded by the Togayites in the early ages, was ruled by the Hittites, the Assyrians, the Hurriler and the Cimmerians, and then the administration of the Persians, Macedonians of the Alexander the Great, the Kingdom of Capodocia, and the Pontus Kingdom, which was named "Comana Pontica". It was ruled by the Romans and the Byzantine State in 65 BC. Tokat Castle, which is of critical importance in the Byzantine-Sassanid and Byzantine-Arab wars, is located on Hisartepe, 750 meters high, in the southwest of the city, which was conquered by the Danishmens (1071) and then by the Anatolian Seljuks (1150). The oldest traces of Tokat Castle belong to the 5th or 6th century and it is known that the castle existed in these years.
TOURISM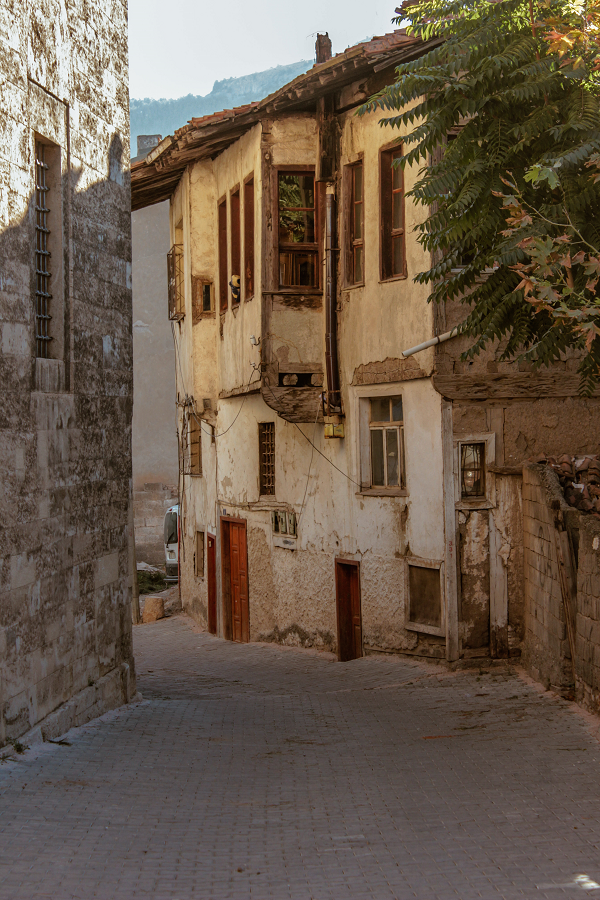 Tokat province, which is on fertile plains and important roads, is a city rich in historical and touristic works. The main historical works are:
Garipler Mosque: This work, which is the oldest mosque of Tokat, was built by Danişmend Ahmed Gâzi in 1167 at the time of Danişmendoğulları.
Alaca Masjid: It was rebuilt in 1505 when the masjid, which was built in 1301, was destroyed. Its minaret decorated with bricks has the characteristics of Seljuk architecture.
Hâtuniye Meydan Mosque: In the neighborhood of Meydan, Sultan Second Bâyezîd Han built it in 1485 on behalf of his mother Gülbahar Hâtun. The mosque is single domed and minaret. The mosque, which is very beautiful to work on, has been damaged in 1939 and 1943 earthquakes. It was later repaired.
CUISINE
Tokat Stuffed Leaf
Tokat Pağacı
Rosehip
Bat.
Broad Bean Stuffed
Tokat Keskegi
Tokat Cheesy.
Niksar Walnut.