Information
Izmir, a city in Turkey and is the third most populous city. Its population is 4,367,251 people as of 2019. This population; He lives in 30 districts and 1,297 neighborhoods of these districts. [6] The population density is 367 in the city. Geographically located in the west of Turkey and the entire province is located in the Aegean Region. It is the twenty-third largest province of the country as an area. [7] It is surrounded by Aydın, Balıkesir, Manisa and Aegean Sea and Aegean Islands.
Located around the Izmir Bay, the city is an important exhibition center and port city that organizes the Izmir International Fair every year.
Urla Peninsula stretches to the west of Izmir with its sea, beaches and thermal centers. Ephesus, which is one of the most famous cities of Antiquity, was one of the biggest cities of the world during the imperial period of Rome. Ephesus, which embraces the richness of all Ionian culture, was also known with intense artistic activities. For this purpose, this city was called "Beautiful Izmir", "Old Izmir" and "la Perle de l'Ionie" (The Pearl of Ionia).
Izmir is located at the head of a long and narrow gulf surrounded by yachts and ships. There are palm trees, palm trees and wide streets along the beach. Port of Izmir is Turkey's seventh largest port.
WEATHER
In İzmir, where the Mediterranean climate is seen, summer is hot and dry, winter is warm and rainy. The number of days in a year when the air temperature drops below zero in the province is approximately ten. About 100 days a year is experienced above 30 degrees. Snowfall is rare. Annual rainfall is between 700-1.200 mm. In the summer months, the cool wind trail called imbat unique to the city. The average annual sea water temperature is 18.5 ° C. The highest snow thickness in the city was measured as 32 cm on January 31, 1945, and the highest wind speed was measured as 127.1 km / h on March 29, 1970. The highest rainfall per day was 145.3 mm on September 29, 2006.
CULTURE
İzmir Kültürpark 9 September Gate
The Izmir International Fair (IEF), which was first opened by Mustafa Kemal Atatürk in 1923 together with the Izmir Economics Congress, is at Kültürpark within a ten-day period that will include the 9th of September, which is the liberation day of İzmir in September of every year. organized Turkey's oldest, is the most recognized and most comprehensive exhibition. However, the IEF is only one of the thirty-seven specialized fairs, many of which are already international, in the field of Kültürpark. However, most of the international specialized fairs started to be held in Fair İzmir, which was put into service in Gaziemir district as of 25 March 2015.
At the WWE organization held between 2003-2004 at the IEF, Batista hosted Triple H, Rey Mysterio Jeff Hardy Matt Hardy and Undertaker. İzmir applied to organize one of the biggest organizations in the world, Expo and became one of the official candidates for the Expo 2015 fair with the theme of "New ways for a better world and health for everyone". However, as a result of the voting held in Paris on March 31, 2008 with the participation of 151 BIE delegates, it was decided to hold Expo 2015 in Milan, Italy.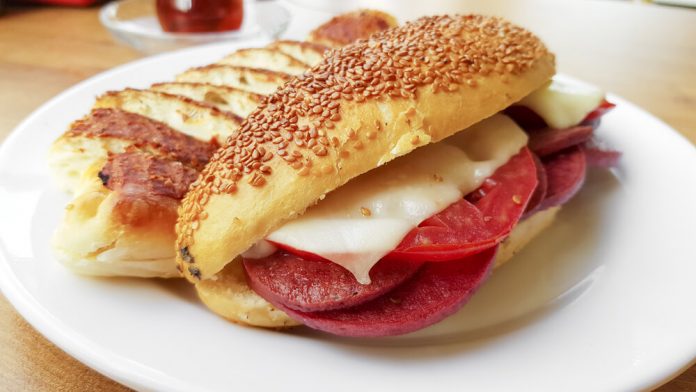 Kitchen
Turkey's Aegean region, which grows olives, olive oil is known for its dishes and appetizers. However, when we are talking about the culinary culture of İzmir, we cannot talk about a refined culinary culture. Because, besides Ottoman food traditions, Jewish, Armenian and Greek flavors are also seen in İzmir cuisine. On the other hand, Italian and French influences are also felt in Izmir cuisine.
In addition to the delicious fish of the Aegean, the most important feature of Izmir cuisine is herbs and olive oil dishes. Its salads made with various herbs such as sea cowpea, spinach, cibez grass, tangle, nettle. In addition, Izmir meatballs and boyozu are famous.
Art
Examples of cultural centers in the city are Ahmed Adnan Saygun Art Center and the Izmir Opera House, which is still under construction.
The Izmir European Jazz Festival has been organized by the Izmir Foundation for Culture and Arts Education since 1993. [45]
In the city, there are theater stages and groups such as İzmir State Theater, İzmir Art Theater, Stage Dust Theater, Aegean Art Workshop, Izmir Theater, Fine Arts Actors, Theater Against the Wall, Ege University Theater Community.
Tourism
View from İnciraltı
Cable Car Facilities:
Balçova Adatepe is a resting area to be enjoyed with its own self-catering, tea garden, market, cafe and bar areas in the cable car facilities of İzmir Metropolitan Municipality, established on a forested area. The facilities were closed on November 3, 2007 and re-opened and opened to service in 2015.
Yassicaada Plant:
Yassıca Island, which is reached by ferry departing from Konak and Karşıyaka, offers various food and beverage alternatives while enjoying the daily sea pleasure.
Tourism and Travel:
There are tour operators, hotels and car rental companies that are concentrated especially in Alsancak and Çeşme districts.
Peterson Mansion
Ahmet Piriştina City Archive and Museum
Murat Mansion: It is in the Erzene neighborhood of Bornova. The 125-year-old building (former mansion) has been restored by Izmir Metropolitan Municipality and now serves as the Ege University Youth Center.
İzmir Wildlife Park: It is in Çiğli. Primarily in Izmir winning the appreciation and admiration of the people of Turkey represents the modern face, the world's No. move wildlife park sort of place to our top spot, to offer his love of nature to people with values ​​that maintains a high level and keep alive those endangered. All of these are in the Wildlife Park. In the process of urban development, eliminating the longing of the society for nature, creating natural and sheltered environments, emphasizing environmental awareness and endangered ecological values, contributing to the creation of a livable urban environment for the people of İzmir. The Wildlife Park was opened on November 30, 2008. İzmir Wildlife Park can be visited between 09.00-17.00 on weekdays and weekends.
Konak Youth Theater: It was founded on 14 February 2009 by the founders of Euterpe Sanat, Ulaş Tuzak and Atilla Ertörer under the roof of the Konak City Council Youth Council, and has grown in a short period of time, making it felt its influence in all İzmir, and as of 27 March 2011, the Konak City Theater Mayor of Konak It continues its current activities with the support of Hakan Tartan.